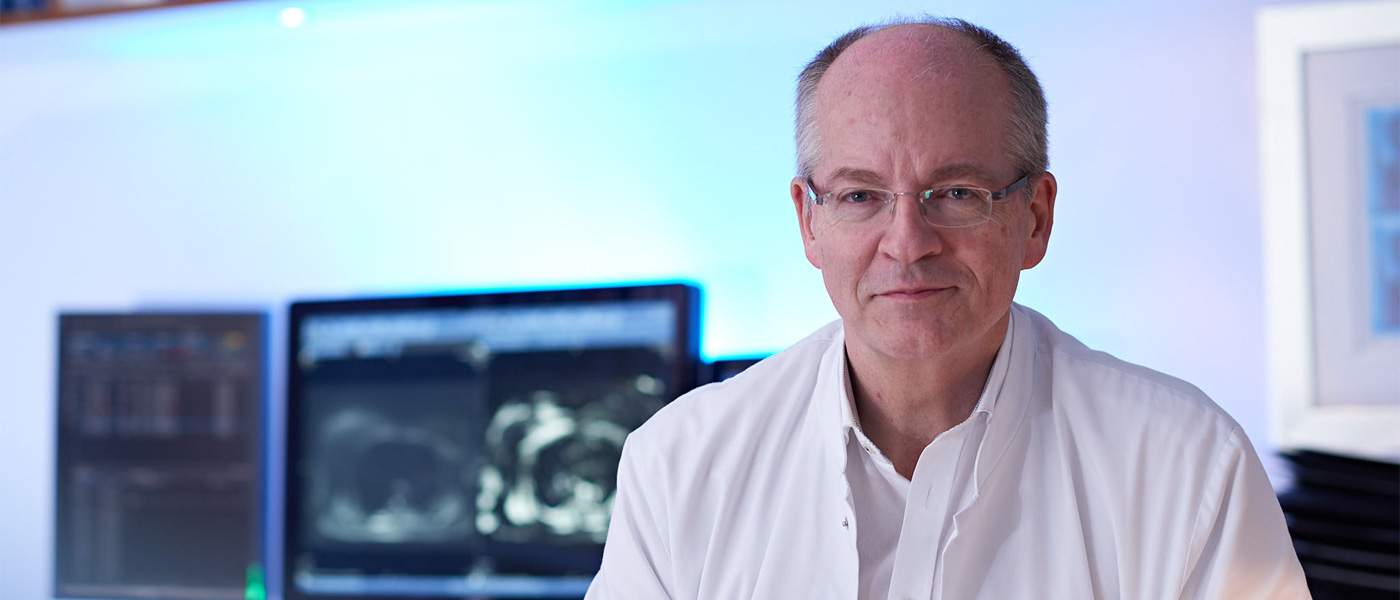 Institut für Diagnostische und Interventionelle Radiologie Uniklinik Frankfurt
Our institute is one of the most modern radiological institutes in Germany and is a central part of the University Hospital Frankfurt am Main. In accordance with the hospital's principle - "FROM KNOWLEDGE GETS HEALTH", our team treats all patients at the highest scientific level of modern radiology. High-end diagnostic imaging and minimally invasive procedures are used.

In accordance with our guidelines, research and teaching also play a particularly important role at our institute. Since clinical diagnostics and interventional therapy as well as research and teaching are divided into different specialist centres and areas, we invite you to inform yourself about all areas of our institute on these pages.
PRIMO MEDICO NETWORK

Professor Thomas J. Vogl was presented with the Seal of the Year 2018 by Asmus Grebbin, Managing Director of PRIMO MEDICO. This makes Professor Vogl an official member of the network with more than one hundred medical specialists from different fields in Germany, Austria and Switzerland.
© 2022 Institut für Diagnostische und Interventionelle Radiologie
Contact
Vereinbaren Sie Ihren Untersuchungstermin von Montag bis Freitag in der Zeit von 07:30 bis 17:00 Uhr.
Sekretariat Prof. Thomas J. Vogl
 069 6301-7277
Interventionsambulanz
069 6301-4736
Zentral-​Radiologie
 069 6301-87202
Gynäkologische Radiologie
 069 6301-5174
Kinderradiologie
 069 6301-5248
Orthopädische Radiologie
 069 6705-​211